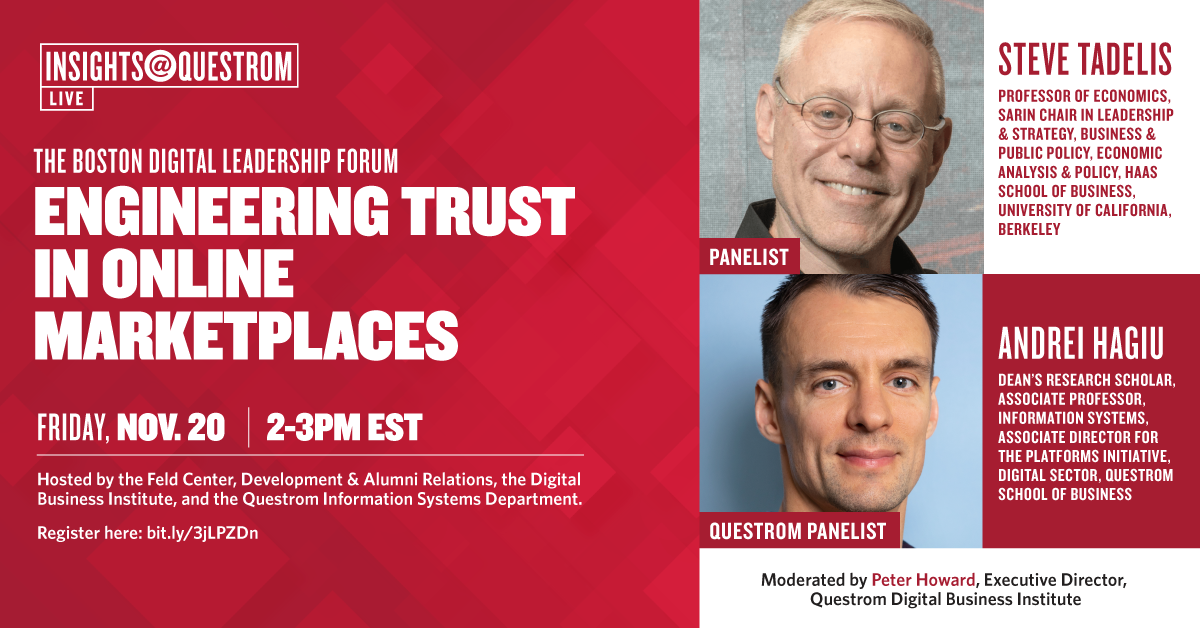 The Boston Digital Leadership Forum at the Questrom School of Business features one well-known digital business leader or thinker every month to discuss our digital future. This month's leader is Professor Steve Tadelis of UC Berkeley on a topic that is near and dear to many online businesses – how to engineer trust in online marketplaces.
Friday, November 20, 2020
2:00-3:00pm
Moderated by Peter Howard, Executive Director, Questrom Digital Business Institute. Hosted by the Feld Center, Development & Alumni Relations, the Digital Business Institute, and the Questrom Information Systems Department.