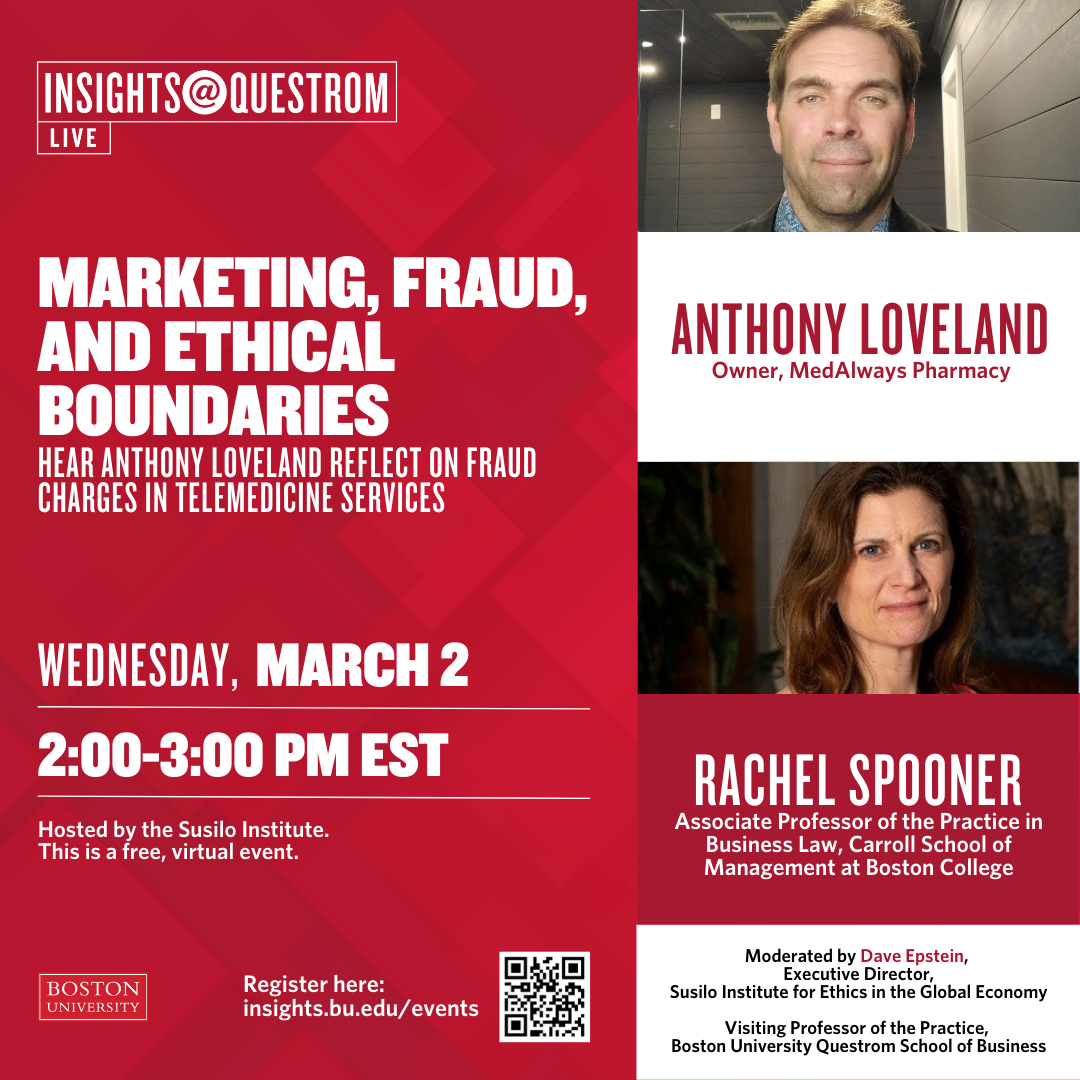 Insights@Questrom Live: Marketing, Fraud, and Ethical Boundaries
Anthony Loveland is from a good home, with a college education, and is good at marketing. Now he faces conviction for fraud. When does marketing cross an ethical line? When does it cross the legal line? Could it happen to you? Join us to hear Anthony recount his trajectory and tell us about the lessons he learned.

Rachel Spooner, an Associate Professor of the Practice in Business Law, teaches business law, ethics and securities regulations at the Carroll School of Management at Boston College, with a Public Policy degree from Duke, and J.D. from Georgetown will interview Anthony, along with David Epstein, the Executive Director of the Susilo Institute and Visiting Professor of Practice at Boston University Questrom School of Business, to probe these questions and more.