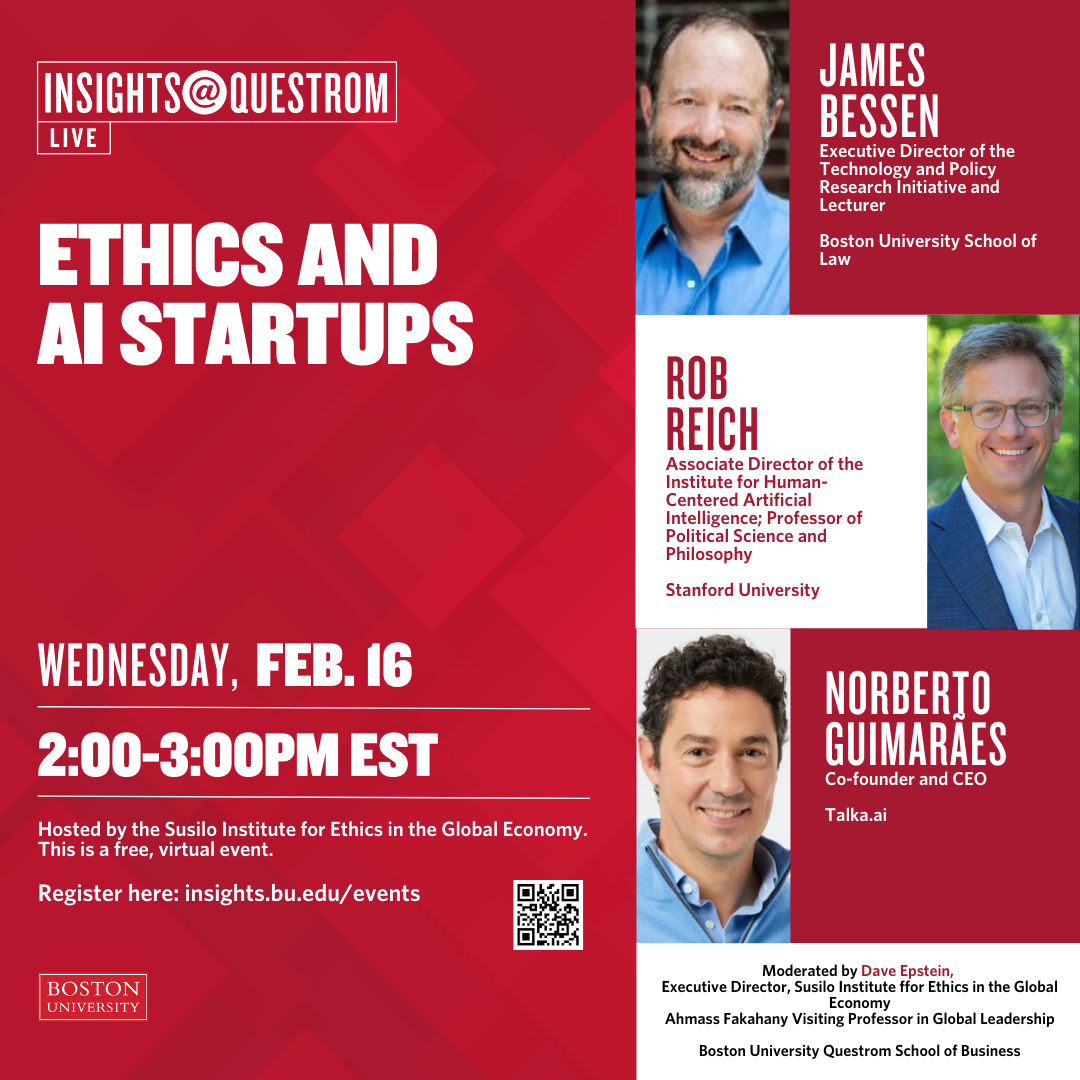 Insights@Questrom Live: Ethics and AI Startups
Should AI startups care about ethics? Startups and their investors are focused, capital efficient and driven toward producing and selling a product. AI is fraught with ethical questions. What responsibilities, then, do startups have when dealing with AI biases, black-box AI algorithms, or private data mined by AI?

Come join a panel of experts as they tackle these thorny questions.