In this Insights Q&A, a team of Questrom researchers- Assistant Professor, Marketing Chiara Longoni, Associate Professor, Marketing Remi Trudel, and PhD Marketing Student Anna Tari Sanchez- explore role of "green" pricing: cost changes that arise from environmental or sustainability-focused practices. Their findings contain lessons for consumers, corporations, and policymakers on this important issue.
A core finding of your research is that consumers will pay more for goods or services if they believe the price increase is due to "green costs" on the part of the seller. What do you mean by green costs?
Green costs are sustained by a company to make its manufacturing practices more environmentally friendly; basically any action a company takes that aims to use less energy or a more sustainable source of energy, to utilize fewer or more sustainable materials, to create less waste and emissions, or to create less pollution. In the end, green manufacturing refers to practices that create a smaller carbon footprint and help the company lessen its impact on the environment. For instance, General Mills uses oat hulls, a byproduct of Cheerios and once considered solid waste, to burn as fuel in the manufacturing process.
How do consumers view companies that raise prices because of environmental efforts they voluntarily chose to enact?
The critical aspect of our research is that consumers are actually tolerant of companies raising their prices as a consequence of higher "green" costs. The reason for this is that pro-environmental choices, like deciding to invest in green manufacturing, are a signal that is interpreted by consumers as a concern for the welfare of other people and ultimately the planet. So if a company, out of its own volition, engages in pro-environmental practices, it communicates that the company has what is known as a "communal orientation" – one that cares for the welfare of others. This is what leads consumers to deem a price increase as fair and reasonable.
Of course, there are cases when consumers may view a company's decision as nothing more than "greenwashing" – and the investments in green manufacturing are not representative of the company's true environmental values.
When does this happen? Is this linked with your suggestion that consumers' goodwill or tolerance for green manufacturing price hikes diminishes when they are seen as coming from self-interest? You then describe another mitigating effect on this phenomenon- when the green costs are seen as imposed on the company or product from an outside source, such as a government regulation
Yes, exactly. This happens when the company's decisions supporting the environment appear to actually be driven by self-interest and not by a true commitment to the planet. In our research, we look at cases when the company tries to make a profit above and beyond recouping the green costs. Or when the investments in green manufacturing are not coming from the company itself but imposed by other institutions. You can imagine other cases in which this is true, such as if the company signals that it is simply trying to capitalize on societal trends but its actions are inauthentic.
Finally, what do your findings suggest for policymakers seeking to avoid public backlash to environmental regulations that may increase costs for consumers?
Our findings suggest that – albeit under certain conditions – consumers are actually open to accepting higher prices, if these result from higher costs that ultimately reduce the impact on the planet. Consumers will not, however, "reward" companies making green investments as a default. It is important that the company communicate the reason for the price increase — that it has willfully adopted eco-friendly practices. And, it is important that this decision reflects a true commitment and concern for the planet, and not selfish motivations or passive implementation of a mandate.
ABOUT OUR EXPERTS
CHIARA LONGONI
Assistant Professor, Marketing
I am a behavioral scientist at Boston University's Questrom School of Business. My research explores (i) the social impact of Artificial Intelligence, technology, and disruptive innovations, (ii) sustainability, (iii) consumer and societal welfare. Substantively, I specialize in issues related to medical decision making, sustainability in consumer and firm behavior, and messaging to promote consumer and societal well-being. My work has been published, among others, in the Journal of Consumer Research, the Journal of Marketing Research, and the Journal of Marketing. I completed a Ph.D. in marketing at New York University's Stern School of Business. I also hold a M.S. (summa cum laude) from Bocconi University, a M.A. (Honors) in Psychology from New York University, and a M. Phil. in Marketing from New York University's Stern School of Business. Before joining academia, I worked in strategic consulting and brand management.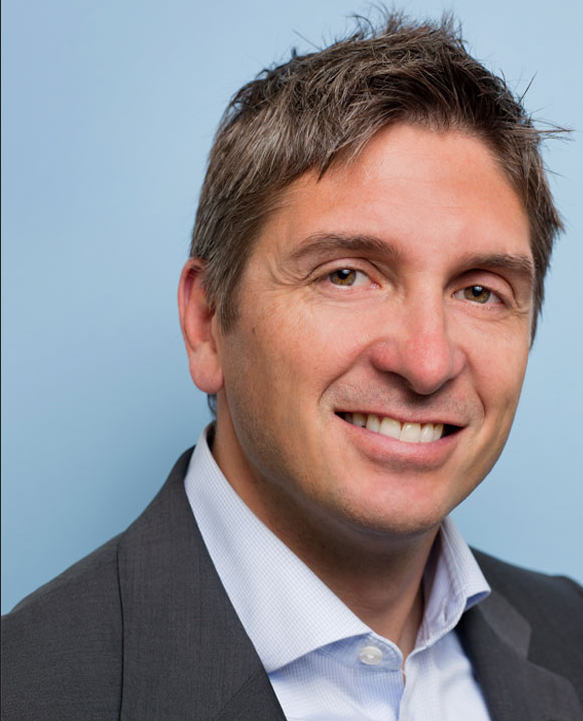 REMI TRUDEL
Associate Professor, Marketing
Remi Trudel's research interests focus on consumer well-being. His research agenda is driven by a desire to understand consumer decision making in three substantive areas – sustainability, health and diet, and personal finance – so as to provide consumers, marketers, and policy makers with the means to make better, more sustainable decisions for themselves, society, and the environment. He has published in the top academic journals including the Journal of Consumer Research, Journal of Marketing Research, and the Journal of Consumer Psychology. His research has been covered on NPR, in The New York Times, The Wall Street Journal, The Washington Post, Scientific American, The Atlantic, The Globe and Mail, Science 2.0, Harvard Business Review (HBR.org) and many other regional news outlets.  In 2012, he was awarded the Broderick Prize for Excellence in Research Scholarship at the Questrom School of Business. He was also recognized for his contribution to the doctoral program and was awarded the 2015 Broderick Prize for Outstanding Faculty Contribution to the Doctoral Community and Program. Trudel joined Boston University in July of 2009. He earned his PhD from the Ivey Business School, University of Western Ontario.